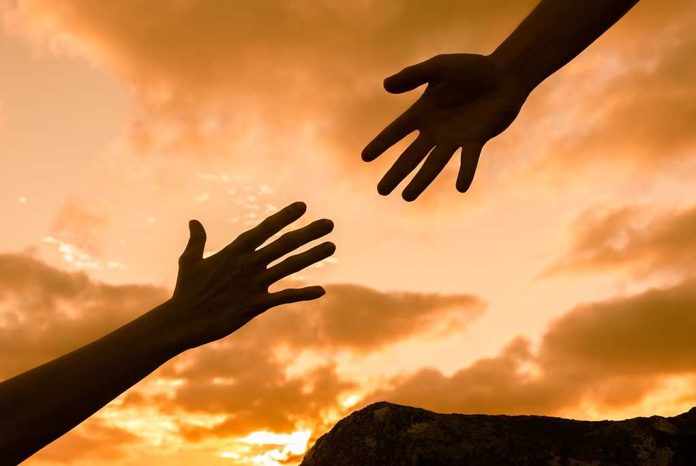 (ConservativeInsider.org) – It's a tough, unforgiving world out there sometimes. A constant barrage of negative news and troubling world events can leave you struggling to find reasons to stay positive. But the world is still full of kindness, compassion, and everyday heroes who are willing to fight the good fight to make it a better place. Here's a few examples to restore your faith in humanity.
Some random acts of kindness grow to such a large scale, they become legends in their own right. The Christmas Truce during World War I is one of the greatest examples of this phenomenon. On Christmas Day 1914, soldiers on both sides of the brutal battle set down their weapons to celebrate in peace and exchange gifts.
What made the Christmas Truce so remarkable was that it didn't start as an official operation or military directive. Instead, a group of German soldiers bravely approached the middle of the battlefield and shouted across the field to the very people they were supposed to fight. Instead of reacting with violence, US troops agreed to get along, at least temporarily.
Not every random act of kindness affects so many people at once, but that doesn't make them any less impactful or important. Sheffield, UK, resident Winnie Blagden learned this first-hand when thousands of people from all over the world sent her cards.
Blagden's story started when BBC Radio Sheffield posted about her a few short months before her 100th birthday. The senior was almost entirely without family and housebound, meaning she rarely got to interact with the outside world. The media outlet initiated a cards-and-letters campaign to flood her mailbox with messages on her birthday to cheer her up.
To say it worked would be an understatement. BBC presented her with over 16,000 cards at the local town hall in a celebration Blagden will surely never forget.
Every random act of kindness and moment of compassion counts, no matter how small it seems. So, what will you do to make the world a better place today?
Copyright 2023, ConservativeInsider.org