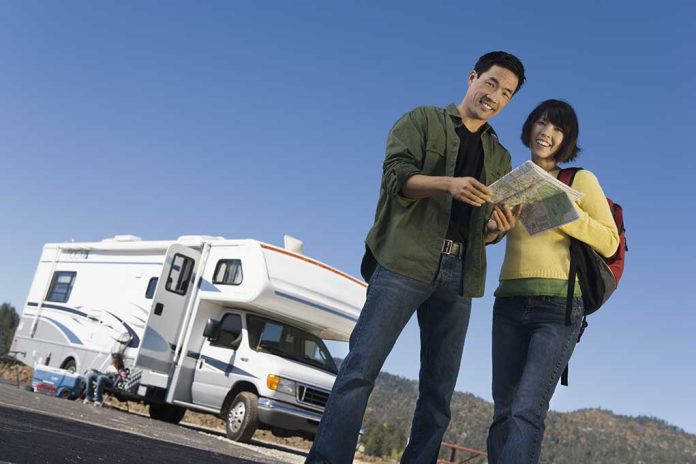 (ConservativeInsider.org) – Are you born to be wild? As Steppenwolf first sang in 1968, sometimes you just have to get out on the highway and take life as it comes. Those days are long past, but America remains one of the best places on Earth for planned or impromptu road trips. So, get your motor runnin' and head out on one of these incredibly scenic roads.
23 Best Road Trips in the U.S.A. https://t.co/nUydVHXwQb via @TravelLeisure

— Buckles and Bulls Brands Inc. (@BucklesandBulls) August 28, 2022
Top Highlights
Blue Ridge Parkway: The vast 469-mile-long Blue Ridge Parkway showcases America's Appalachian region in all its pristine, natural glory. It weaves through ancient mountains and picturesque vistas all the way from Virginia to North Carolina but is also home to eight separate campgrounds for longer-term adventures.
https://twitter.com/WeeklyComedy/status/1596652598278459392
Maui's Hana Highway: Life on the island moves slowly, and you'll need to travel at the same speeds if you cruise this incredible roadway. Hana Highway's curves dip in and out of lush cliffside jungle groves for nearly 52 miles. Stop in Hana for fixings and then head down to Haleakala National Park for an amazing waterfall picnic.
The #RoadtoHana is world famous for the natural beauty of its unblemished landscapes and towering #waterfalls. https://t.co/kQSBmXdxne #hana #maui #hawaii pic.twitter.com/1dr0gDSEqy

— Maui Hawaii (@Maui) November 16, 2018
The Florida Keys: US Highway 1 carves a path through the Florida Keys, which is home to one of America's most sensitive and precious ecosystems. While it, too, is tropical like Maui, it's the region's 120-mile coral cay archipelago that truly sets it apart. At points, you'll feel like you're driving on the surface of the ocean itself.
The most beautiful drive you'll ever go on 😍😍😍 #florida #keys #floridakeys #ocean #7milebridge #beauty pic.twitter.com/dNwege1he6

— Everything Florida (@EverythinFL) February 10, 2017
Whether you're a beach bum or you prefer the frigid air of the frozen north, you don't have to travel far to access some of the very best road-tripping opportunities on Earth.
Copyright 2022, ConservativeInsider.org