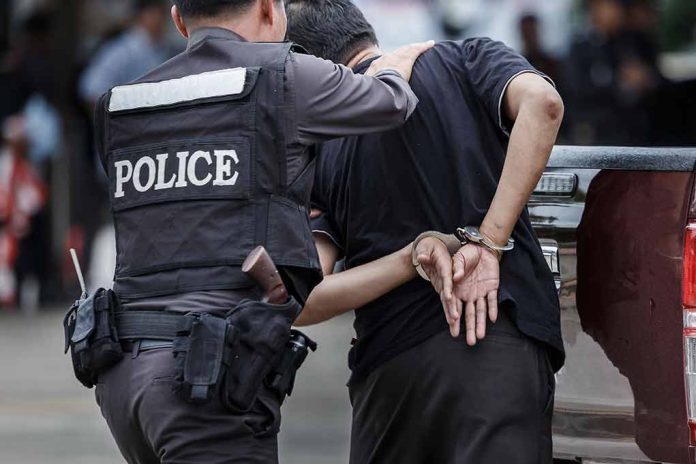 (ConservativeInsider.org) – Weeks after a large group of people participated in a "flash mob robbery" at high-end stores in Los Angeles, police have announced they have made several arrests in connection with the thefts.
The Los Angeles Sheriff's Department announced ten arrests in connection with the recent robberies. Four of the suspects were charged with organized retail theft felonies, and two of the suspects had outstanding warrants for their arrest, one of which was for shoplifting. Local authorities said they have identified two street gangs who have been participating in organized retail thefts in the area.
One of the arrested suspects was 23-year-old Ivan Isaac Ramirez, who was implicated in the theft of over $300,000 worth of merchandise from the Yves St. Laurent store in Glendale. Another named but still at large suspect is 21-year-old Brianna Jimenez, who now has a warrant out for her arrest. Authorities released her photo this weekend.
The LAPD announced they have created a task force for dealing with the recent surge of thefts in the area, called the Organized Retail Crimes Task Force. The task force consists of 22 full time investigators from nearby police departments, the county sheriff's office, the California Highway Patrol, as well as partners from federal organizations.
Thefts, especially coordinated flash mobs of robbers, have increased so dramatically as of late that California governor Gavin Newsom has allocated millions of dollars to help local law enforcement deal with the issue, which has tripled the resources available to the California Highway Patrol. According to Newsom, CHP is a "proven leader" in addressing organized retail crime.
During a press conference announcing the new task force, Los Angeles mayor Karen Bass has called the recent increase in organized retail theft "unacceptable" and stated that retail theft is not a "victimless crime."
According to a National Retail Security Survey done in 2022, organized retail crime has led to more than $100 billion in product losses across the country.
Copyright 2023, ConservativeInsider.org