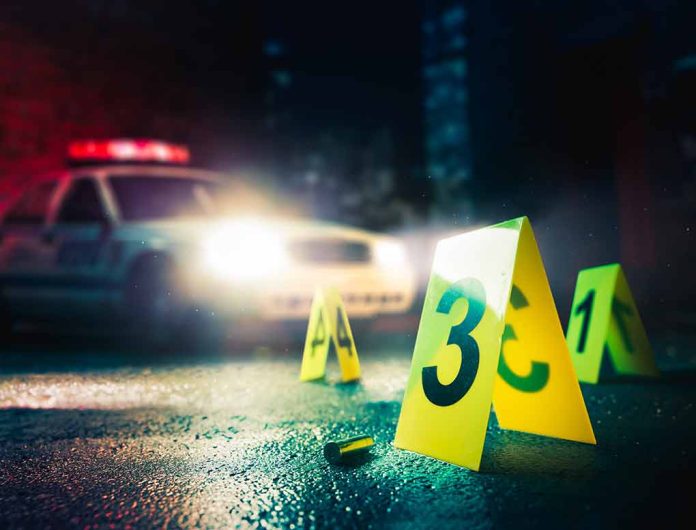 (ConservativeInsider.org) – In the early morning hours on Sunday, October 29th, four people, two of whom are students at Georgia State University's Atlanta campus, were shot. Three of the victims are female and the remaining victim is male.
According to the police, the shooting was instigated by a "dispute" between two groups that escalated. They have not announced any suspects or if anyone has been arrested related to the shooting. Police said that the victims were bystanders and not involved in the confrontation that sparked the violence.
The shooting occurred at a RaceTrac gas station that has been the location for shootings previously. Another student from Georgia State was killed in a shooting there in December of 2022, and more recently, a man was shot there in April of this year.
Students who live in the area expressed frustration with how much violence has occurred nearby in recent months. One student called it "unacceptable" for so many shootings to happen "so consistently" so close to where student housing is. Other students stated they do still feel safe around campus, calling the violence a "very rare occurrence."
Officials from Georgia State University said they would be working with local police to make the area more secure, as well as pledging to increase campus security patrols in the area. The university said they are working with the Atlanta Police to "identify ways" to make areas adjacent to campus "more secure."
As of Monday evening, authorities said three of the victims were in stable condition. One of the victims, a woman, is in critical condition. Georgia State officials said the students who were involved are in stable condition and expected to recover.
Following the shooting, Georgia State released an announcement that they will be holding a listening session to hear from students, as well as a campus-wide town hall meeting to review the safety improvements made by the university. They plan to open the floor to hear feedback from the student community.
Copyright 2023, ConservativeInsider.org