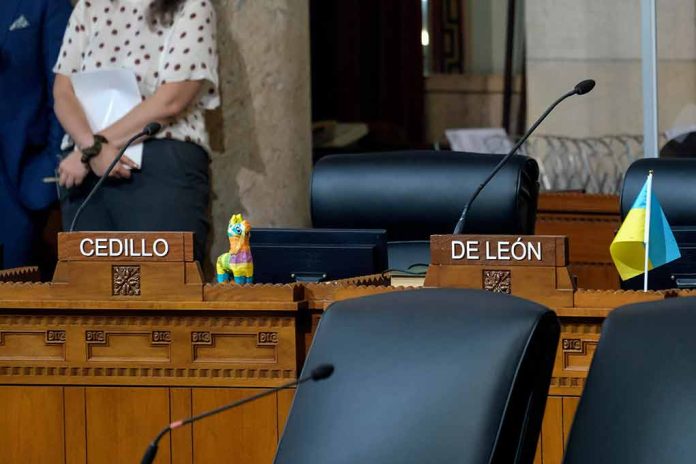 (ConservativeInsider.org) – Los Angeles City Council Member Kevin de Leon was involved in a racism scandal last year and is seeking reelection despite pressure to resign. His district runs through downtown Los Angeles and is very culturally diverse. As a former state Senate leader, he is no stranger to the public eye but suffered the wrath of public opinion when a conversation was recorded and then leaked on the social media platform Reddit and then further investigated by the Los Angeles Times.
He was found on the recording to make several racist comments regarding black residents and working to increase Latino voting power through redistricting. The other public officials involved in this recorded conversation have resigned, but de Leon makes no such promises and continues to pursue reelection. His fellow council members have implored him to resign for the welfare of the council and its productivity, but he refuses to do so. Those in his district lament that his scandal has distracted his efforts from his district toward more personal tasks, and for the benefit of the district, there should be a change in leadership.
De Leon took a two-month hiatus from council meetings and activities but has returned to meetings now that protests and objections have subsided. He notes that he hopes to move past this conflict and continue his work fighting for his constituents. In January 2023, immediately following the release of the conversation, most voters of his district thought that he should resign and disapproved of the job he had done so far. The city went so far as to consider a recall of de Leon, but that never came to fruition, as there were too many other more serious tasks ahead for his district of working-class voters.
His election is set for March 2024, and as of September 2023, 11 other people are vying for the position.
Copyright 2023, ConservativeInsider.org