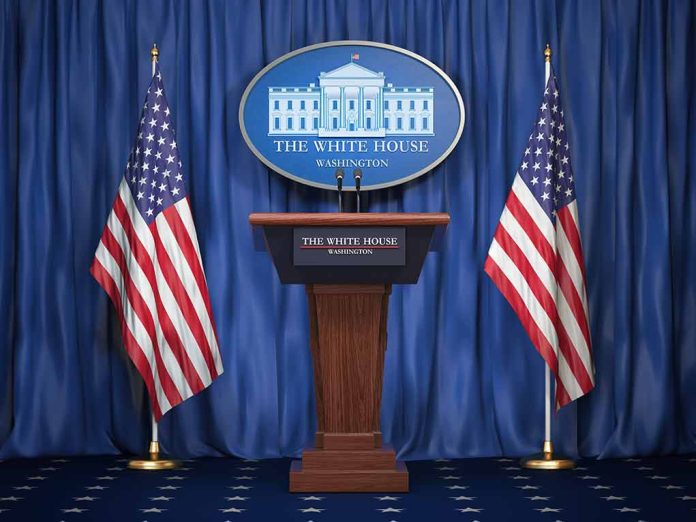 (ConservativeInsider.org) – In an internal document accessed by Axios, a group of one hundred U.S. government officials from the State Department and International Development Agency have expressed their disapproval of the White House's approach to the Israel-Hamas conflict. The officials have accused the White House of overlooking Palestinian lives and failing to mitigate the ongoing tension.
The memo primarily criticizes President Biden's stance during the five-week war. Despite the continuous Hamas attacks post-October 7, Biden has staunchly advocated for Israel's right to self-defense while also encouraging increased humanitarian aid to Palestinian civilians trapped in the conflict zone.
The document, believed to have been initiated by a junior diplomat, accuses the Biden administration of not taking decisive action against alleged Israeli war crimes in Gaza. It further suggests that the U.S. has unconditionally continued its military aid to Israel without setting any defined or actionable boundaries.
Amid the conflict, the memo states that Israel has curtailed electricity and aid to Gaza, actions that they assert amount to war crimes or crimes against humanity under international law.
The Gaza health ministry reports that over 11,000 lives have been lost since the onset of the Israeli offensive, with children making up approximately 40 percent of the casualties.
The memo was forwarded to the State Department's policy office on November 3 through an approved internal channel to express private concerns about official government policy, known as 'dissent cables.' This system, a legacy from the Vietnam War era, was established to allow diplomats to contest State Department strategies without fear of backlash. However, these dissent cables were intended to remain confidential.
This leaked memo adds to the growing number of reports indicating sharp internal disagreements within the U.S. government over its handling of the Israel-Hamas war. Recently, Politico disclosed a similar dissent memo from State Department officials urging the U.S. to call for a ceasefire.
Last month, Antony Blinken, the Secretary of State, met with a group of discontented diplomats to address their concerns about the U.S.'s official stance on the war, as reported by the Huffington Post.
The recent dissent cable accuses the Biden administration of neglecting to reassess its position towards Israel despite the escalating humanitarian crisis in Gaza. Without providing specifics, the document also singles out President Biden for spreading misinformation in a speech made three days after the initial Hamas attack, where he condemned the militant group's killings as an "act of sheer evil."
Copyright 2023, ConservativeInsider.org