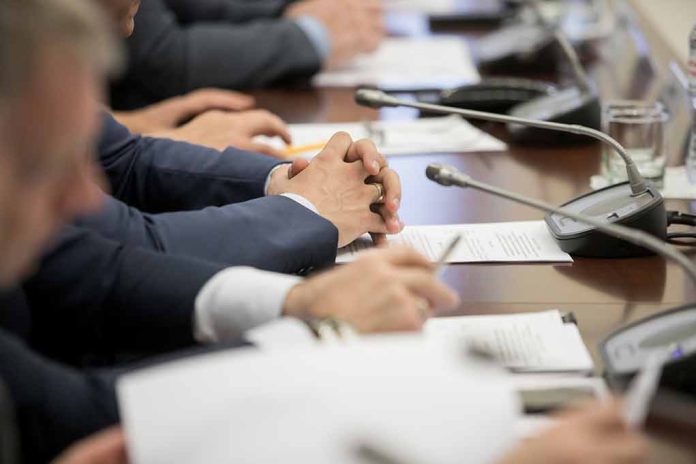 (ConservativeInsider.org) – Gianno Caldwell is a Fox News commentator who suffered the loss of his brother at the hands of gun violence in Chicago. The South Side native of the Windy City has enlisted the help of the FBI following the death of his 18-year-old brother, who was shot dead in June 2022.
Caldwell will speak to the House Judiciary Committee in Chicago to address his concerns. Caldwell claims that liberal policies on crime have turned Chicago into an unfettered war zone. Chicago is suffering a wave of gun violence that disproportionately affects the black community. Caldwell claims that Democratic politicians and prosecutors are not as vindictive or aggressive following the deaths of black people as they are of white people.
Caldwell now resides in Washington, D.C., running a bipartisan consulting firm. He contends that while his passion for this issue is rooted in Chicago, this is not simply an issue for Illinois. This is a country-wide epidemic of senseless crime in urban areas without repercussions that he cannot let stand any longer. While smaller than New York or Los Angeles, Chicago often surpasses those cities in terms of violence, gun-related incidents, and fatalities.
Chicago is a city of nearly 3 million people and people who identify as black make up about 30% of the population. Of the people murdered in 2022, 80% of them were identified as black. Caldwell laments that this statistic should be shocking to everyone as there is a clear disconnect in the system. Chicago leads the nation in murders and has for 11 years, despite being the 3rd largest city behind New York City, Los Angeles, and Houston.
Caldwell contends that he is fighting for low-income, disenfranchised people who have never left their neighborhoods in the South Side; they may not know that they don't need to live this way, expecting violence and loss.
Copyright 2023, ConservativeInsider.org