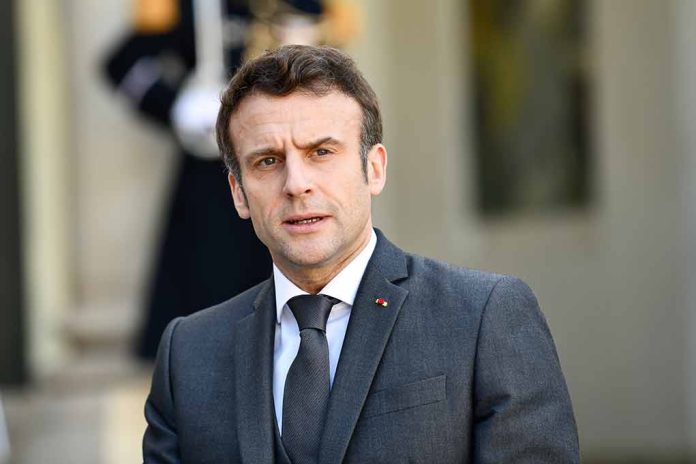 (ConservativeInsider.org) – France has raised its anti-terrorism alert to its highest levels following the death of a teacher at the hands of a Chechen immigrant extremist. The immigrant who was on a watchlist was able to stab a teacher to death while shouting "Allahu Akbar!" and has many French citizens considering their safety following the random attack.
French President Emmanuel Macron is requesting a thorough review of all foreign immigrants, especially those on their watchlist. Deportation is on the table. France has seen increased violence involving people from the Russian and Ukrainian areas. More recently, France has seen increased protests involving the Israel-Hamas conflict. French police used tear gas to disrupt a violent pro-Hamas rally in Paris this week as the battle continues in Israel.
Macron has noted that he wants his country to unite against those who harbor hate and terrorist ideologies. Those who seek to harm will not be tolerated in France. Since the initial attack, other evacuations have occurred at the Louvre, Versailles, and large train stations. Macron has asked for a careful review of immigrants, especially young men born in Russia's predominantly Muslim North Caucasus region near Chechnya. A handful of attacks have been instigated by young men from that region, including the most recent killing of an innocent teacher.
Last month, President Macron agreed with others that the Russian flag will not fly in the upcoming Olympics in Paris. He noted that the war crimes are apparent, and the Russian flag will not fly, as has been the case in other recent Olympic games.
France is no stranger to immigrants and has carefully handled European and surrounding conflicts as they accept refugees from nearby areas. As of the 2021 French National Institute of Statistics, nearly 7 million people, 10% of the country's population, would be considered immigrants.
Copyright 2023, ConservativeInsider.org