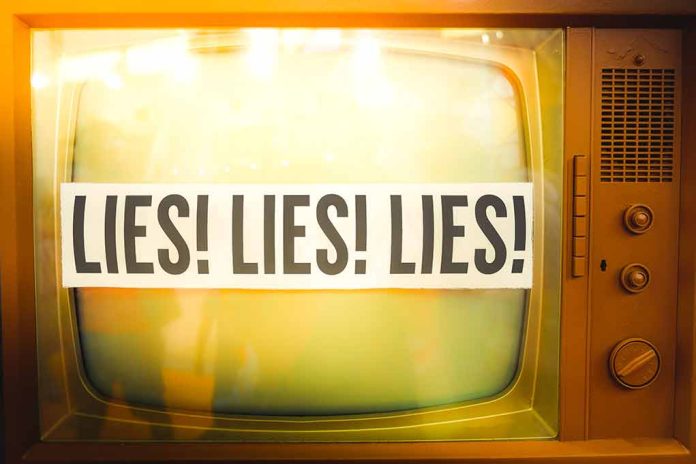 (ConservativeInsider.org) – When an explosion rattled a hospital in Gaza City, it was alleged that Israel had attacked innocents. Israel immediately disclaimed responsibility, and upon investigation, it was a misfired rocket from the Palestinian Islamic Jihad that caused the explosion. While the news cycle was quick to place blame, the retraction has yet to take place days later. Some news outlets trusted the one-sided information provided by the Hamas-run Gaza Ministry of Health without any due diligence that is owed by the media.
Outlets such as CNN, Reuters, Wall Street Journal, and the New York Times ran with headlines incorrectly claiming Israel had bombed a Gaza hospital. None of these outlets have issued retractions or apologies, even days after knowing their reporting was incorrect. While some leeway could be considered in this time of quickly changing information and an abundance of perspectives, media outlets are giving power to entities causing mayhem by passing along their false claims.
The Washington Post noted that even though this is a time of war and live reporting is often inaccurate or lacking investigation, journalists must not jump to conclusions despite eagerness to break a story.
The hospital attack in question killed more than 470 people, according to Palestinian Health Officials. Israel claims that the number is inflated on purpose. UN human rights officials are investigating the attack, which appears to be an accidental incident. Aljazeera and BBC have carefully examined digital evidence and note that there is no clear evidence to place blame. But there is a good amount of evidence to exonerate Israel from responsibility for the hospital attack, pending a detailed investigation.
The BBC, which has journalists on the ground, has noted that it's becoming very difficult to sift through the abundance of information and misinformation. Even simple investigations are suffering from a lack of information, and officials are complacent in providing accurate accounts. The BBC has taken the conservative approach to keep new stories evolving as information is confirmed.
Copyright 2023, ConservativeInsider.org