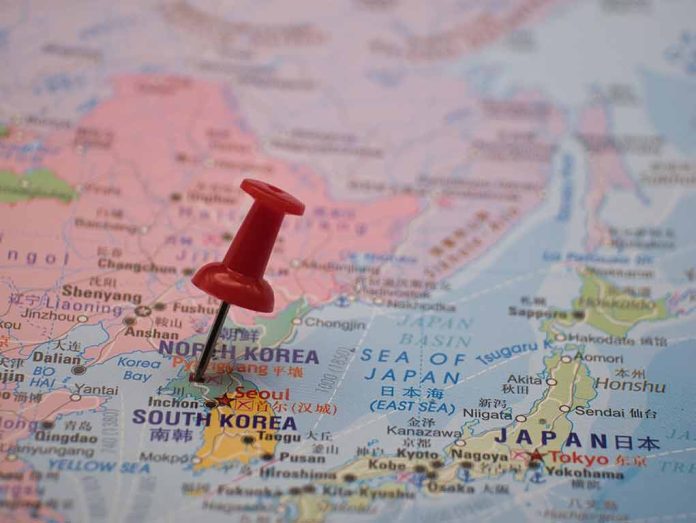 (ConservativeInsider.org) – For the first time in almost four years, North Korean citizens who have been abroad since the start of the Covid-19 pandemic are finally being allowed to return home, according to state media.
According to a statement by the North Korean State Emergency Epidemic Prevention Headquarters, returning citizens will be placed under a weeklong medical quarantine for observation before being allowed out in public.
The people who were trapped outside of their home country were mostly people who work in Russia and China, an important source of foreign income for the notoriously isolated country. Students studying abroad were also caught up in the restrictions and have had to find accommodations outside of their homeland since January of 2020.
Tourists and diplomats from other countries were ejected and not allowed to return since the pandemic began, in what many have called the most restrictive practices during the pandemic. Even China, where the virus originated, lifted their incredibly strict "zero tolerance" Covid restrictions at the end of 2022.
In August of 2022, North Korea claimed to have "overcome" the pandemic, which experts questioned. In September 2022, North Korea restarted freight train service to China to allow for trade but would not allow individuals to cross the border.
The first international flight to leave North Korea since January of 2020 arrived in China in late August, another signal that the isolated country is re-opening. The country will soon be resuming regular flights between Russia and North Korea as well.
Restrictions on sports teams have been eased as well, as North Korea sent approximately 100 athletes to compete in the 22nd International Taekwon-Do Federation (ITF) World Championship happening this month in Kazakhstan. This is the first time North Korean athletes have been allowed to travel outside the country since early 2020.
Experts believe North Korea will not allow foreign tourists to enter the country just yet, but if all goes well with the return of nationals who were abroad, they will likely allow tourism to resume sometime next year.
Copyright 2023, ConservativeInsider.org