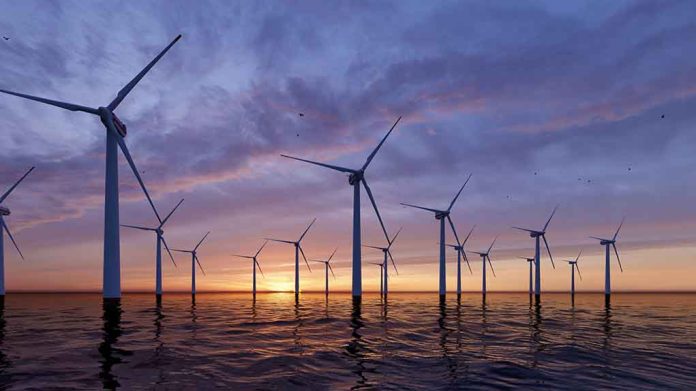 (ConservativeInsider.org) – A New York-based developer said that their proposed wind energy project would be the furthest from land on the East Coast.
The new project, spearheaded by Attentive Energy, will be 42 miles off the coast of Seaside Heights, New Jersey and will generate enough power for 600,000 homes.
Attentive Energy's managing director, Damian Bednarz, said they felt the offshore site was the best choice of location for wind energy, as they have the best chance to get "the most wind." However, construction will not begin until the early 2030's due to all the red tape. The company also needs to construct a manufacturing facility for their wind towers, which they hope to build in Paulsboro, New Jersey. Bednarz did not share an estimate for the cost of the facility or the offshore project.
While New Jersey wants to become the biggest hub for wind power on the east coast, many residents, especially those who live on the beachfront, are fighting back. Local residents have created opposition groups, such as Protect Our Coast NJ and Save Long Beach Island. Elected officials in New Jersey have joined in on the fight as well. The mayor of Point Pleasant Beach, Paul Kanitra, has said he will do "whatever it takes" to fight back against offshore wind turbine construction.
While most people in New Jersey believe that climate change is a concern, support for offshore wind farms is rapidly declining. In 2019, 80% of adults in New Jersey expressed support for offshore wind farms. But as of 2023, only 50% said they were in favor of them. It's not just that support is decreasing, but also that opposition is increasing. Only 15% of people in New Jersey opposed offshore wind farms in 2019, but by 2023, a full third of adults say they oppose offshore wind farms.
Many say the reason why they no longer support offshore wind farms is due to the potential harm to ocean life, as well as obstructed ocean views.
Copyright 2023, ConservativeInsider.org