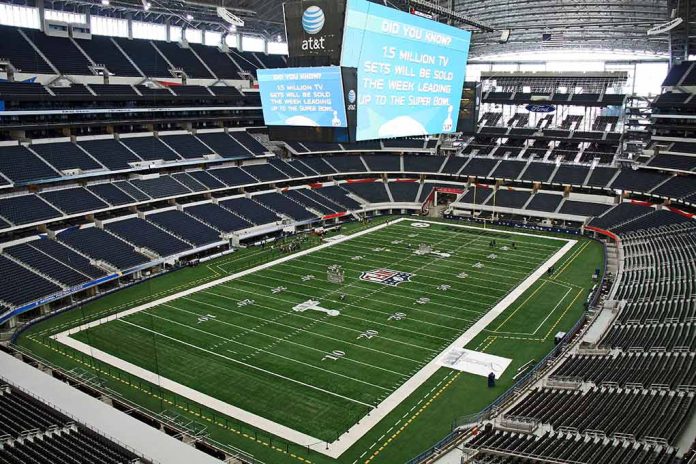 (ConservativeInsider.org) – A popular New Jersey Democratic power broker was allegedly forced to leave a Philadelphia Eagles football game after hanging up an Israeli flag in the stadium.
George Norcross, 67, was seen on video shared to social media arguing with security officers during the Eagles game at Lincoln Financial Field during their game against the Dallas Cowboys on November 5th. Norcross can be seen yelling and pointing at security officers before being escorted out of his luxury suite, at which point another security guard took down the flag that instigated the confrontation, which was half the American flag and half the Israeli flag.
Stadium officials have stated that the stadium has a "longstanding policy" against flags. On the website for Lincoln Financial Field, their policy states that security is allowed to remove any signs or banners that are "potentially offensive," as well as anything that is "not event related." The policy also prohibits political endorsements.
The Norcross family have been outspoken and longtime supporters of Israel. Donald Norcross, George's brother and a New Jersey representative, joined a congressional delegation to visit Israel mere days after the surprise attack by Hamas in early October. Donald met with Israeli Prime Minister Benjamin Netanyahu, later releasing a statement reaffirming his support for the Jewish nation, calling them our closest ally in the Middle East.
Representatives from the Eagles said Norcross became "physically and verbally abusive" towards the stadium staff members who asked him to remove the banner, which was the reason for ejecting him from the stadium. Their statement emphasizes that "anyone else" would also be removed from the stadium after engaging in abusive behavior towards staff members.
Norcross claims he was "assaulted" by stadium staff members and said he is considering filing a lawsuit against the NFL, the Philadelphia Eagles, and the security company involved in his removal. He encouraged others to express their support of Israel to the NFL and the Eagles.
Copyright 2023, ConservativeInsider.org