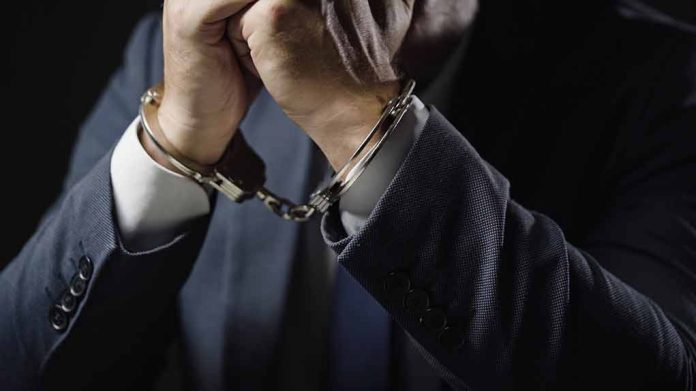 (ConservativeInsider.org) – A college professor in California who was allegedly involved in the death of a 69-year-old Jewish man was arrested last week. Loay Abdelfattah Alnaji, 50, who was attending a pro-Palestinian rally, was involved in a scuffle with Paul Kessler, who was attending a concurrent pro-Israel rally, that led to Kessler falling and slamming his head on concrete. Kessler was taken to the hospital and later died from a brain hemorrhage.
Alnaji has been charged with involuntary manslaughter as well as battery causing serious bodily injury, both of which are felonies. According to the Ventura County District Attorney's Office, both counts have enhancements on the charges of inflicting great bodily injury. He is currently being held on $1 million bail. According to the Ventura County Community College where Alnaji worked as a computer science professor, he has been placed on administrative leave since his arrest.
A warrant to search Alnaji's home and car was granted in early November and Alnaji was detained for about two hours, but officials said they had "insufficient evidence" to arrest Alnaji. It is unknown what additional evidence was obtained, if any, that led to the subsequent arrest of Alnaji. Witnesses reported that Alnaji struck Kessler in the face with a megaphone, causing Kessler to fall and hit his head. The Ventura County Medical Examiner who carried out Kessler's autopsy reported that Kessler had minor abrasions on the side of his mouth, which is consistent with reports that he was struck in the face before he fell.
Sheriff Jim Fryoff said Alnaji called 911 after Kessler fell and remained on the scene to cooperate with officers.
Though some have called Kessler's death an antisemitic hate crime, a rabbi who serves in the area, as well as the local Council on American-Islamic Relations have called for patience while authorities continue their investigation. The Greater Los Angeles Jewish Federation celebrated the arrest of Alnaji, saying that it shows that "violence against the Jewish community will not be tolerated."
Copyright 2023, ConservativeInsider.org
#BBD0E0
»