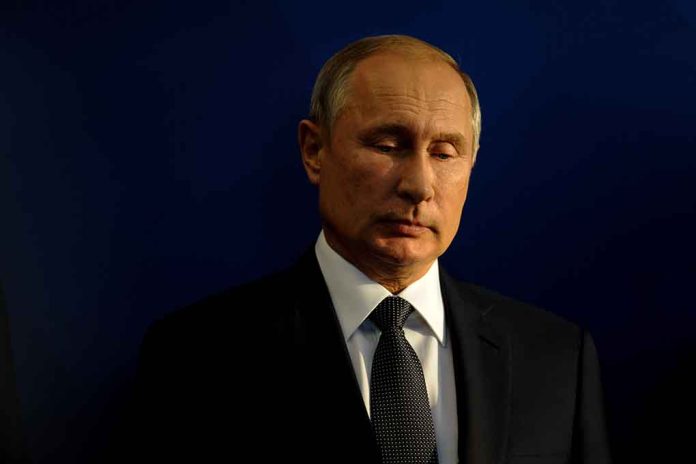 (ConservativeInsider.org) – Russian President Vladimir Putin decided to pardon one of the men responsible for the killing of journalist Anna Politkovskaya in exchange for his service in Ukraine.
The convicted killer, Sergei G. Khadzhikurbanov, is a former police officer who was sentenced to 20 years in prison in 2014, though the murder of Politkovskaya took place in 2006. According to Khadzhikurbanov's lawyer, Aleksei V. Mikhalchik, he was pardoned by a decree issued by Putin himself. Four men from Chechnya were convicted for the murder alongside Khadzhikurbanov. As Politkovskaya's murder occurred on October 7th, which is Putin's birthday, some have speculated that her murder was committed to gain favor with the Russian president.
The campaign to pardon convicted criminals in exchange for service in the war in Ukraine was started to avoid the imposition of a new draft, which would likely be very unpopular among Russian citizens. The military's recruitment strategy for the Ukrainian war has "relied heavily" on pardoning convicts as the fighting has dragged on for its second year. A spokesperson for the Kremlin has defended the practice, saying that the convicts are "atoning with blood."
Ms. Politkovskaya was one of the most acclaimed journalists in Russia due to her reporting on human rights abuses during the Russian war in Chechnya in the 1990's, despite death threats and being detained. She was the recipient of over a dozen international journalism awards for her work, which was called "uncompromising" by many. She was shot in the elevator at her apartment complex in the middle of Moscow, which highlighted the dangers of journalism that is critical of the Kremlin or Putin in the former Soviet country. The magazine that Politkovskaya did most of her reporting for was the Novaya Gazeta, which has since been banned in Russia due to Putin's crackdown on independent media.
Politkovskaya's children and the editor-in-chief of Novaya Gazeta released a joint statement condemning the pardon of her killer, calling it a "monstrous injustice" and an "outrage" to Politkovskaya's memory.
Copyright 2023, ConservativeInsider.org