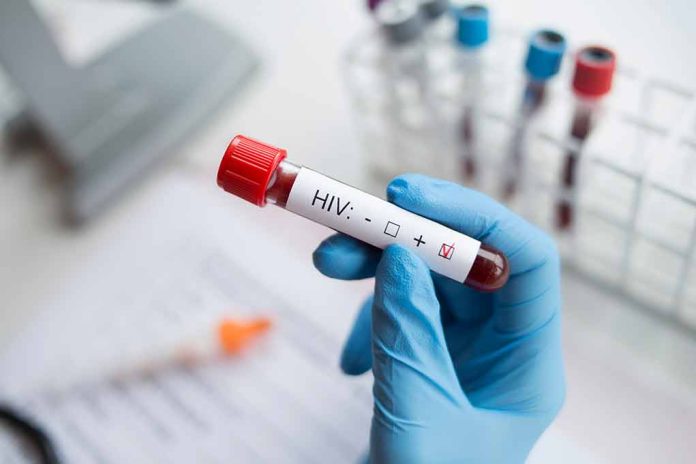 (ConservativeInsider.org) – In 2019, President Donald Trump highlighted a plan to end the American HIV epidemic during his State of the Union address. Republicans now want to cut funding for the program by a substantial margin.
Republicans within the House of Representatives have put forth a proposed budget that would remove over $1.5 billion of funding from the Centers for Disease Control and Prevention, which is approximately one-sixth of their budget. The proposed bill will eliminate the agency's funding for the HIV plan put in place by President Trump, which was over one-third of the budget.
The 2019 program aimed to reduce new infections of HIV by 90% within 10 years. The program has spent more than $1.7 billion through various federal health agencies in order to target HIV hot spots.
Kyle McGowan, who was Chief of Staff for the CDC during the Trump administration but now works for Ascendant Strategic Partners consulting firm, said the politicization of public health has "never been seen" before. He believes cutting funding for public health is a bad idea and thinks that the culture wars are causing harm to public health due to cuts to public health programs that have historically maintained bipartisan support.
Rep. Robert Aderholt (R-AL), who chairs the subcommittee working on the budget for the Department of Health and Human Services, said the reason for the cuts is due to a need to prioritize funding, while others have cited a "lack of performance" from the program. House Republicans were quick to note that the program has not reached its milestones or goals and maintains "vague spending plans."
Many of the HIV hot spots that Ending the HIV Epidemic was targeting are in the south, which has the highest rate of new HIV diagnoses in the United States. Statistics from the CDC, though preliminary, reveal that of the almost 40,000 new diagnoses of HIV last year, 40% of those diagnosed are black and 30% are Latino.
Copyright 2023, ConservativeInsider.org