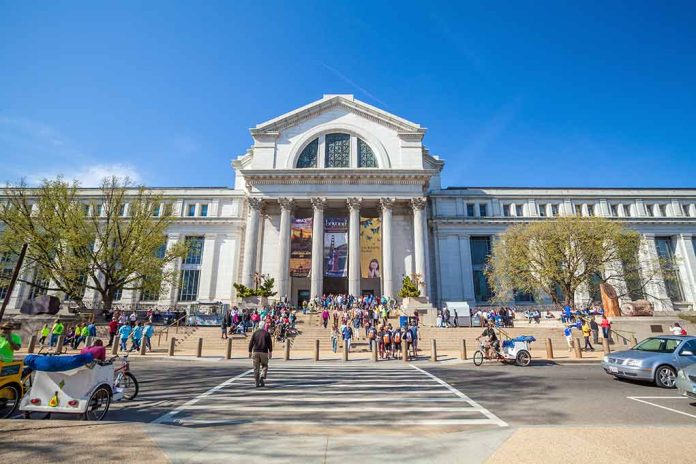 (ConservativeInsider.org) – An upcoming exhibit about Latin America that was set to be featured at The Smithsonian Institution in Washington, D.C., has been suspended after criticisms from conservative Latin Americans, as well as members of Congress.
An opinion piece written by several prominent Latino conservatives for The Hill last summer called the exhibit "disgraceful" due to its "unabashedly Marxist portrayal" of Latin American history, economics, and religion.
The authors, who include the president of the Latino Partnership for Conservative Principles, Alfonso Aguilar, the director for Texas Identity at the Texas Public Policy Foundation, Joshua Treviño, and Heritage Foundation senior fellow Mike Gonzalez, state that the majority of Hispanics who live in the United States are beneficiaries and supporters of the "promise of American liberty," which they feel the museum denigrates in favor of leftist agendas and Marxist narratives.
The authors of the piece wrote another op-ed for The Hill this September, pushing back against the exhibit's portray of Hispanic people as "oppressed victims." They suggested that the exhibit is an "incubator for grievances" against the United States from leftists. They argued that by focusing on Hispanics as victims of oppression from colonizing westerners, they are ignoring the "innovation and creativity" of Hispanics who came to the U.S. and built businesses or found success through hard work.
As Aguilar, Treviño, and Gonzalez mentioned, most Hispanics reject ideas promoted by the extreme left, such as the term "Latinx" that leftists put forth as a "gender neutral" alternative. The authors, along with most Hispanics in the U.S. today, reject ideas promoted by extreme leftists like Ibram X. Kendi, who suggest that the way to correct historical wrongs is by promoting racial discrimination against white people.
Jorge Bonilla, a conservative talk show host, criticized the Republicans who voted to fund the Latin America exhibit at the Smithsonian, suggesting they ignored the warnings that the exhibit would become an "altar to identity politics."
The Smithsonian has refused to comment on the situation beyond confirming that the next exhibit they were working on is focused on the history of Latino music.
Copyright 2023, ConservativeInsider.org