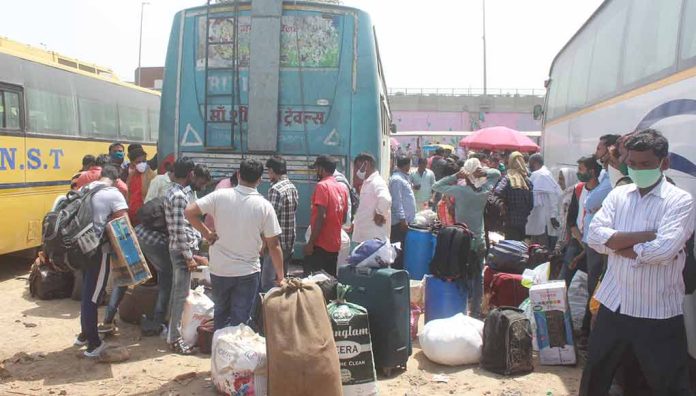 (ConservativeInsider.org) – While officials at the southern border are dealing with an unprecedented number of migrant crossings, the northern border of the US are dealing with similar issues – and they're starting to push back. Rep. Elise Stefanik (R-NY) released a statement criticizing both Democratic New York Governor Kathy Hochul and President Joe Biden for not doing enough to stem the tide of illegal immigration on the northern border, going so far as to suggest their policies are the reason behind the "unprecedented and historic surge in illegal immigration."
Citing Robert Garcia, the chief of that area's US Customs and Border Patrol sector, Rep. Stefanik brought up that apprehensions of illegal immigrants by Border Patrol increased to 6,100 so far this year, a 1300% increase from 2020, when President Trump was in office. Garcia previously noted that most of the migrants are Mexican nationals with no legal documents. Earlier this year, Chief Garcia called for more Border Patrol Agents to help control his sector, which is so overwhelmed with migrants, some have managed to escape custody of Border Patrol.
State Assemblyman Scott Gray spoke up to agree with Rep. Stefanik, highlighting the fact that New York City calls itself a sanctuary city, which encourages more illegal immigrants to head there. He brought up that NYC is now receiving approximately 10,000 illegal immigrants per month, which he said was unsustainable.
Even the Democratic mayor of New York City, Eric Adams, has admitted that he feels defeated by the increased surge in illegal immigration, saying he doesn't see the crisis ending. He believes it will "destroy New York City."
Stefanik called for Senate Democrats, Senate Majority Leader Chuck Schumer, and the Biden Administration to support the Secure the Border Act pushed through the House by Republicans back in May. She described the Act as the "strongest border security bill in history" and that she believes it will end what she calls the "Biden Border Crisis."
Copyright 2023, ConservativeInsider.org