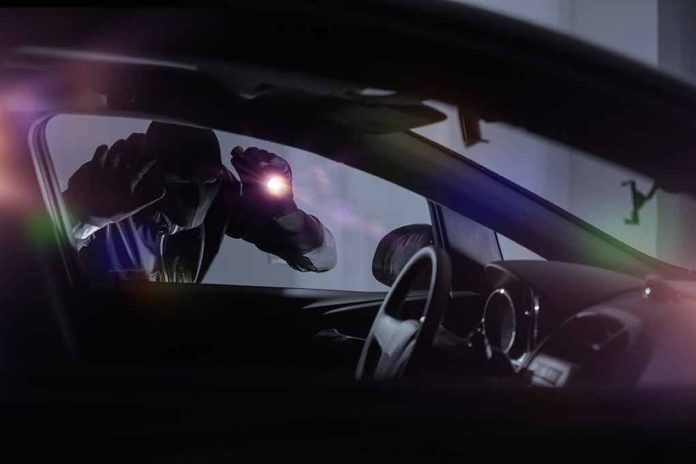 (ConservativeInsider.org) – On Saturday, August 27th, 2023, a 16-year-old suffered a gunshot to the head after breaking into a homeowner's car. The South Fulton, Georgia, police investigation shows that the teens had guns and began shooting at the homeowner when the group of teens was interrupted. The gunshot victim was taken to the hospital, and his condition is not currently public knowledge.
The police are still looking for the other young people involved in this incident, and anyone with information is encouraged to call the South Fulton Police Department. One person is severely injured as a result of his actions. It is unclear if the other people involved sustained any injuries as they fled the scene upon injury.
There is no clear motive or explanation for why the juveniles chose this vehicle, this neighborhood, or were carrying weapons. Without more details, the police haven't indicated if charges will be filed against the injured teen.
Police have confirmed that the homeowner will not be charged as this is a well-supported case of self-defense. Georgia gun laws are clear that if you feel your life and property are in danger, you may protect them with deadly force. There is no obligation to retreat as there is in some other states.
South Fulton, Georgia, has a range of safe to unsafe neighborhoods. Motor vehicle thefts are 33.5% higher from January to June 2023 compared to the first half of 2022. Other crimes have remained at the same rate or have risen a little. The pandemic changed crime, and the changes are ongoing as criminals adapt. Homicides and domestic violence have decreased along with residential robberies. Vehicle valuations are likely a driving force as supply and demand are driving vehicle values to all-time highs for dependable used vehicles. Many vehicles now have tracking, making it harder for thefts to occur on newer vehicles.
Copyright 2023, ConservativeInsider.org