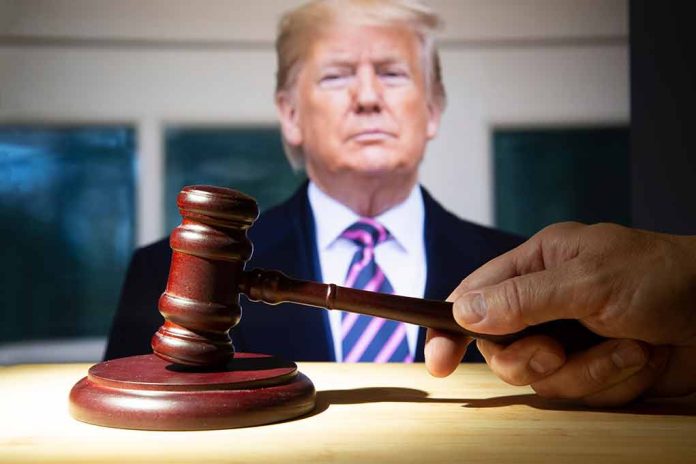 (ConservativeInsider.org) – Former President Donald Trump's trial for the classified documents case has been scheduled by Judge Aileen Cannon.
The judge, who was appointed by Trump, signed a court order setting the trial to begin on August 14 in Fort Pierce, Florida. This announcement follows Trump's recent denial of possessing a secret document related to attacking Iran, despite the existence of a recording where he discussed withholding a document from his presidency.
In an interview with Fox News anchor Bret Baier at his property in Bedminster, New Jersey, Trump made these statements less than a week after pleading not guilty to 37 charges at his arraignment in a federal court in Miami.
The charges against Trump include willfully mishandling classified documents, obstruction of justice, and making false statements. This indictment came after he retained hundreds of classified records following his departure from the White House in January 2021. Trump, who is vying for the 2024 Republican presidential nomination, is facing these legal proceedings. The trial date, if upheld, would be just over a week before the first GOP presidential debate of the campaign.
A federal magistrate judge also issued an order on Monday, June 19, prohibiting Trump's attorneys from disclosing any evidence they obtain from prosecutors in the case to the media or the public. Judge Cannon's chosen date aligns with the defendant's right to a trial within 70 days of arraignment. However, as Trump's legal team files motions that trigger new deadlines, the trial date may be postponed.
The trial date being set, and most likely eventually being pushed back, may put a damper on Trump as he gears up for the 2024 presidential race. The legal issues he has been facing, guilty or not, are proving to be a thorn in the former president's side. As the competition begins to ramp up, it remains to be seen how the legal woes will affect his presidential hopes.
Copyright 2023, ConservativeInsider.org