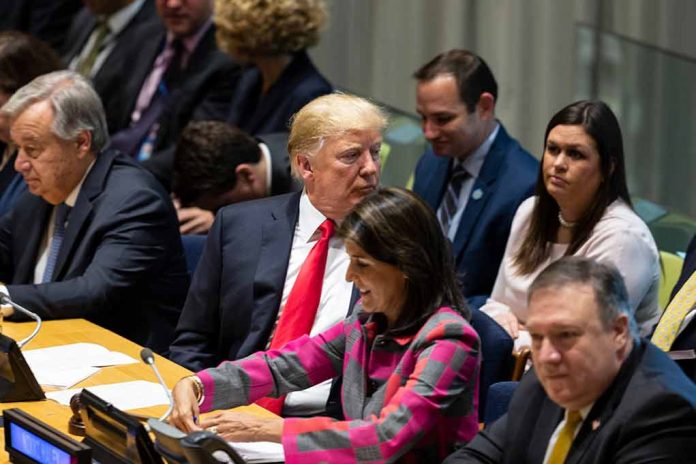 (ConservativeInsider.org) – Though Nikki Haley has been performing well in the GOP presidential debates, she is still lagging behind Trump in polls—including in her home state of South Carolina.
Trump, currently the Republican frontrunner, holds over 52% of support from voters in South Carolina, where Haley was once governor. Haley currently has 17% support from voters, while Tim Scott, a South Carolina Senator who recently dropped his candidacy, has 10%. It is likely that some of the voters who were supporting Scott will throw their support behind Haley as she is also from South Carolina, though that is not guaranteed. Haley maintains a lead over Florida Governor Ron DeSantis, who currently holds almost 12% of voter support in South Carolina.
The most recent GOP debate occurred in the middle of the poll, which was run by Winthrop University, so if Haley gained any extra support from voters over her debate performance, it likely would not show up on this poll. The director of the Winthrop poll, Scott Huffmon, said Haley's debate performances have increased her Google metrics, with more people looking her up after each debate.
Major Republican donors have shown an interest in Haley, many of whom met with the candidate at small meet and greet events in New York this week. One of the donors she met with was Larry Fink, the chief executive at multinational investment company BlackRock. They have praised her "common sense" approach to foreign policy as well as her "rational" position on abortion. They also like that she isn't Trump, whom many large donors believe will lose to Biden in a rematch of 2020. Many see Haley as very electable, and the fact that she is nearly two decades younger than Trump or Biden is seen as a strength by many voters and donors alike.
The fourth GOP candidate debate will be held in Tuscaloosa, AL on December 6th and will be moderated by Elizabeth Vargas and Megyn Kelly.
Copyright 2023, ConservativeInsider.org