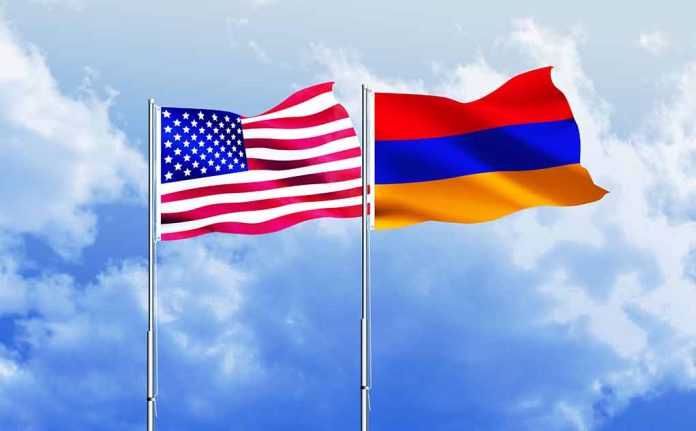 (ConservativeInsider.org) – Armenia recently fell under attack from neighboring country Azerbaijan, leading the United States to send formal envoys, who arrived earlier this week. The U.S. Agency for International Development (USAID) administrator Samantha Power is in Armenia, along with Yuri Kim, the State Department acting assistant secretary for Europe and Eurasian Affairs, to monitor the situation on the ground. According to the Biden Administration, they are there to "affirm U.S. support for Armenia" as well as to help "address humanitarian needs."
The full-scale military assault from Azerbaijan forced thousands of ethnic Armenians to evacuate, leading some, including Armenian Prime Minister Nikol Pashinyan, to call it "ethnic cleansing." Almost 30,000 people were forced to evacuate during the attack, which is nearly a quarter of the 120,000 Armenians that are reported to live in the area.
The invasion of the Nagorno-Karabakh region by Azerbaijan lasted only 24 hours and has since been under ceasefire. The region, which is within South Caucasus, has been a disputed territory between Armenia and Azerbaijan for the last 100 years. The President of Azerbaijan, Ilham Aliyev, told residents of the Karabakh region to stay because they are Azerbaijani citizens whose rights will be protected and their standard of living will improve. However, most Armenians in the region are suspicious of the Azerbaijani government and fear persecution and ethnic cleansing.
While thousands of Armenians are left without food, other countries and NGOs have stepped up to provide aid. Russia has sent about 150 tons of humanitarian cargo while the International Committee of the Red Cross provided about 65 tons of flour. The European Union is providing five million euros ($5.25 million) while the United States will be providing $11.5 million in aid to those who have been displaced by the conflict.
Conditions in the region were poor before the military invasion, with the main road that connects the area to Armenia being blocked off by Azerbaijan for the last nine months.
Copyright 2023, ConservativeInsider.org