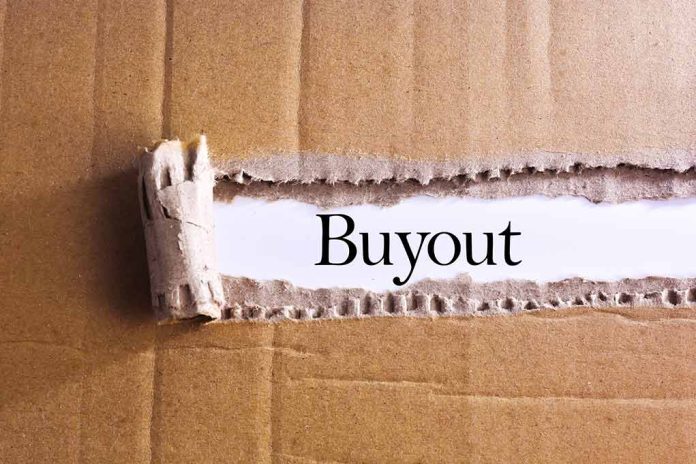 (ConservativeInsider.org) – One of the oldest American manufacturers, US Steel, has received multiple buyout offers within the last month.
The Pittsburgh-based company first turned down a buyout offer of $7.3 billion from Cleveland-Cliffs, a rival steel manufacturer. Two weeks later, they were offered a $7.8 billion deal from Esmark, Inc., a privately-held industrial conglomerate. Esmark later withdrew their offer after encountering issues with United Steelworkers, the union that represents over 11,000 of US Steel's employees. United Steelworkers has indicated that they support a buyout from Cleveland-Cliffs, some experts believe it would cause antitrust issues, as the buyout would consolidate the manufacturing of electric steel and iron ore.
Speculation that a buyout was imminent caused shares in US Steel to increase by 30%, and shares are still increasing this week.
David Burritt, the CEO of US Steel, and David Sutherland, the Chairman, released a joint letter this week sharing the status of US Steel. In the letter, they stated that they are reviewing several offers from "numerous" interested third-parties. They said they cannot share specifics of any buyout proposals and did not name any of the third-parties but did say they have entered confidentiality agreements and will begin sharing due diligence information. Burritt and Sutherland emphasized that they are open to all offers and will make their decision based on what's best for the stockholders. They said they were not sure how long the process would take, but that they are trying to "move quickly."
In the past few years, steel prices have more than quadrupled, thanks to all the supply chain issues that have plagued nearly all global industries since the pandemic hit.
Founded by Andrew Carnegie and J.P. Morgan in 1901, US Steel has been a longstanding symbol of industrialization in the United States. It was one of the greatest forces for steel manufacturing in the world until Japan and China began taking over as the main manufacturers for steel globally.
Copyright 2023, ConservativeInsider.org