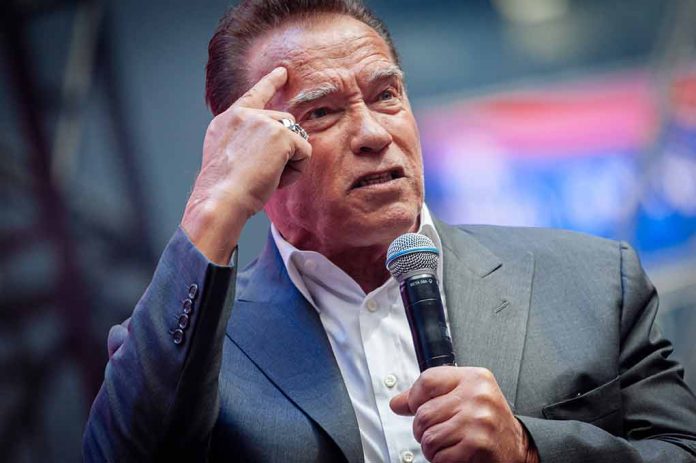 (ConservativeInsider.org) – Former California Governor, bodybuilder, and famous Hollywood action star Arnold Schwarzenegger said over the weekend that he would like to see Sen. Joe Manchin (D-WV) run for president.
Schwarzenegger suggested that while former President Trump and current President Biden were "taking the air out of everything," Manchin could appeal to a broader base than either current candidate because he's a "center guy." He elaborated that Manchin stands out because he is a Democrat from an energy state so he's aware of many of the challenges facing the country and the working class before calling him a "great force."
While Schwarzenegger refused to go so far as to outright endorse anyone, he expressed an appreciation for Manchin's willingness to go against his party at times.
The former action movie star has been repeatedly critical of former President Donald Trump, whom he has called the "worst president ever," calling those who stand by Trump "spineless."
As he was born in Austria, the former governor is ineligible to run for President due to the requirement that an American president be a natural-born citizen. And even though he is a Republican, Schwarzenegger spoke of the importance of not villainizing people on either side, because they're not evil or "terrible people," and that they "mean well" even if they have differing ideas.
Manchin, meanwhile, has not yet announced his plans for 2024. While his Senate seat is up for reelection next year, he has not said whether he plans to seek another term. He has spoken publicly about his willingness to switch from the Democratic party to become an Independent.
According to recent reports, those close to Manchin have stated he is currently considering three different options for his future: running for reelection in his current Senate seat as an Independent, running for president under the No Labels party, and retirement.
Schwarzenegger, on the other hand, has said running for office is "not even in the game" for him currently.
Copyright 2023, ConservativeInsider.org