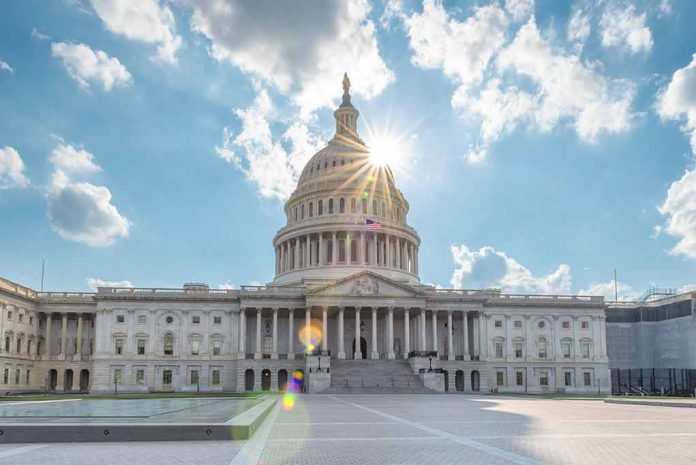 (ConservativeInsider.org) – Congressman Mike Johnson (R-La.) on Wednesday, Oct. 25, secured the 217 votes necessary to become the next House speaker. He was sworn in as the 56th speaker of Congressional chamber and addressed his colleagues.
After staunch far-right Rep. Jim Jordan (R-Ohio) was unable to get enough votes to proceed to a floor vote, nine Republicans threw their hat in the proverbial ring. GOP members caucused in a closed-door meeting with a secret-ballot vote, in which it was reported Jordan got only a 86 votes.
The House of Representatives now has an elected Speaker after a lapse since Oct. 3 during which a temporary Speaker, Patrick McHenry, filled in. He indicated he wouldn't run for the role.
Johnson's installation as speaker comes a relief of sorts – there is a Nov. 17 deadline at which point the government faces another shutdown unless it passes bills to avert it. President Biden has added pressure to the situation, calling on lawmakers to pass bills providing aid to Israel and Ukraine.
Republicans had a slate of candidates to take over the Speaker gavel, throwing Congress in disarray and opening themselves up to ridicule. The Speaker's role is significant as it wield power, serving second in line to the President and after the Vice President in an event of succession. The Speaker of the House is also traditionally one of the most important fundraisers for their party.
The difficulty of electing a speaker was attributable to a bitter inter-party conflict over the legitimacy of the 2020 elections and spilled into general governance. Seven of the nine candidates voted to object to certifying President Biden's 2020 victory in one or more states. Five of the nine candidates voted in support of a stopgap spending bill former House Speaker McCarthy put forward in an attempt to avert a government shutdown. All nine candidates voted against creating a commission to investigate the January 6 riot at the US Capitol.
House Democrats were unified behind Minority Leader Rep. Hakeem Jeffries of New York in support of his bid. That mathematically meant the House Republicans as a narrow-majority holder could lose no more than four votes in order to elect a Speaker.
Copyright 2023, ConservativeInsider.org