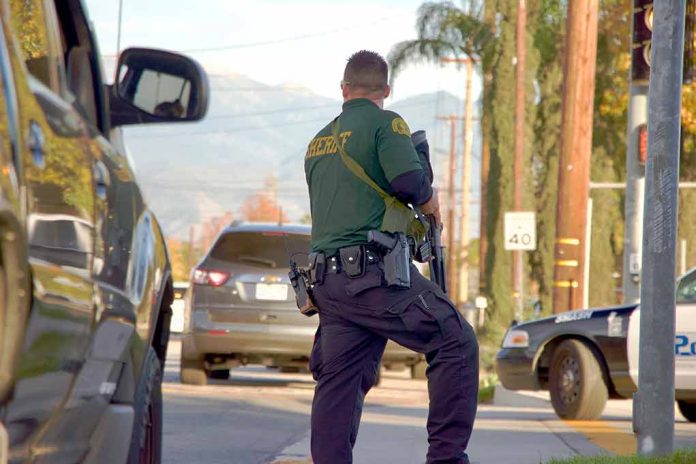 (ConservativeInsider.org) – An attempt to serve eviction papers in Pittsburgh this weekend turned into a 6 1/2 hour showdown between police and the suspect, leading to 75 officers from different being placed on leave.
Deputies from the Allegheny County Sheriff's Office were serving eviction papers to William Hardison Sr. in Garfield, a neighborhood in east Pittsburgh, when the suspect pulled out a weapon and began firing. The Sheriff's Office was aware of Hardison's "disdain for government" before serving the eviction notice, which is why they brought more deputies than usual to serve the notice.
According to Hardison's son, Hardison was a good man and a veteran who was currently suffering mental health issues and "spiraling."
After over six hours and "thousands" of rounds fired, Hardison was pronounced dead on the scene shortly after 5 PM. Authorities have not said whether Hardison was killed by a bullet from an officer or if it was self-inflicted.
The officers who were placed on leave are not necessarily being disciplined. According to the Department of Justice, it is standard procedure to place an officer on administrative leave after discharging their weapon until they are cleared by a psychological evaluation. Pittsburgh Chief of Police, Larry Scirotto, said that the majority of the officers placed on leave were SWAT officers and are currently undergoing a process to make sure they are in the right "emotional state of mind" before they return to work, likely in a couple days.
Neighbors who were present during the standoff said it felt like a "warzone." One of Hardison's neighbors, Cecil Barry, said he spoke to Hardison a few days before the standoff. Barry said Hardison seemed agitated and made references to how "they'll pay for this." When the Barry questioned him on what he meant, Hardison simply replied "you'll see" before walking away. Another neighbor saw Hardison struggling to bring a gun case that held multiple weapons into his home before the shootout.
Copyright 2023, ConservativeInsider.org