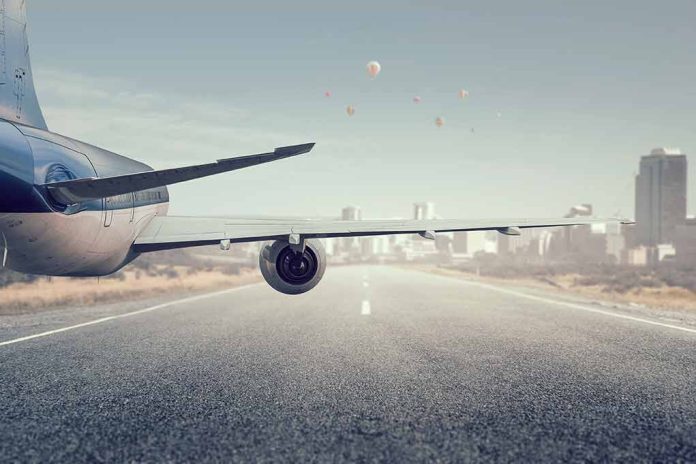 (ConservativeInsider.org) – Shortly after taking off from Dumont Airport in Rio de Janeiro, a Gol Airlines flight began to fill with smoke, but the oxygen masks failed to drop. The pilots made an immediate U-turn and an emergency landing within minutes of the incident. The Boeing 737 landed without further incident, and all passengers and crew disembarked via stairs.
Four passengers were taken for further evaluation, but all were sent home without serious injury. The airline has claimed that the smoke came from hydraulic fluid vapors that entered the cabin from the ventilation system. Gol claims that they could not have avoided this incident and that everything was handled properly after the initial alarms sounded.
Gol Airlines had issues at this airport in 2019 when an airplane caught fire at takeoff.
The Boeing 737 was built in 1967 and is still in service today. As of July 2023, Boeing has produced 11,513 737 planes at their Renton, Washington, USA facility. The 737 is a narrow-bodied aircraft that seats 85-215 passengers. It is primarily used for short trips rather than transcontinental.
Gol Airlines was founded in 2000 with a fleet of 146 planes with 75 destinations. They are headquartered in Rio de Janeiro, Brazil. The only fatal incident on their record was 2006, when their Boeing 737 collided mid-air with a private business jet over the Amazon jungle, and all parties involved perished. Gol does fly into Miami and Orlando as part of its service areas but is primarily a South American Airline, with most of its flights originating or ending in Brazil. In 2021, they had over 7.4 billion in revenue and employed about 14,000 people.
Copyright 2023, ConservativeInsider.org