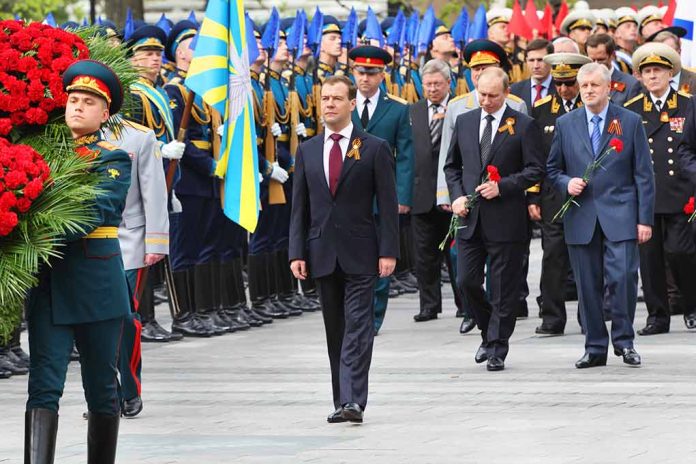 (ConservativeInsider.org) – This week, Russian President Vladimir Putin responded to comments made by President Biden in a CBS 60 Minutes interview. Scott Pelley of CBS asked President Biden if he still wanted the job given these ongoing conflicts and the dysfunction in Congress. President Biden responded that he did want to run again and would like to imagine what further work could be accomplished. He noted that uniting Europe towards positive change could come if we imagine a world of opportunity. Biden further stated that if Putin was "put down," there could be endless opportunities for a better world for everyone. Biden spoke about the war in Ukraine and the new conflict in Israel as potential turning points for the next generation.
Putin extracted the sentiment that he be "put down" and indicated that despite decades of experience, Biden still has a lot to learn. Putin noted, "One needs to learn to respect others and seek compromise." Putin's comments come as surprisingly diplomatic and without the blatant threat that many expected as a response.
Dmitry Medvedev chairs the Russian security council and mocked Biden, noting that "none of this is going to happen because he (Biden) has already forgotten what he's said. Dementia is a useful thing."
Biden, already the oldest president to be sworn in at 81, has been suffering relentless comments regarding his mental and physical health as he attempts re-election. Biden's campaign notes that his years of service and advanced age grant him wisdom and patience. Biden has not commented further on his "put down" comment directed at Putin.
According to the Wall Street Journal, nearly three-quarters of voters think President Biden is too old to run for office again. Almost as many think former President Trump is too old to run for office again. Many voters have lamented that age and hope for change drive what voters want in the coming election year.
Copyright 2023, ConservativeInsider.org