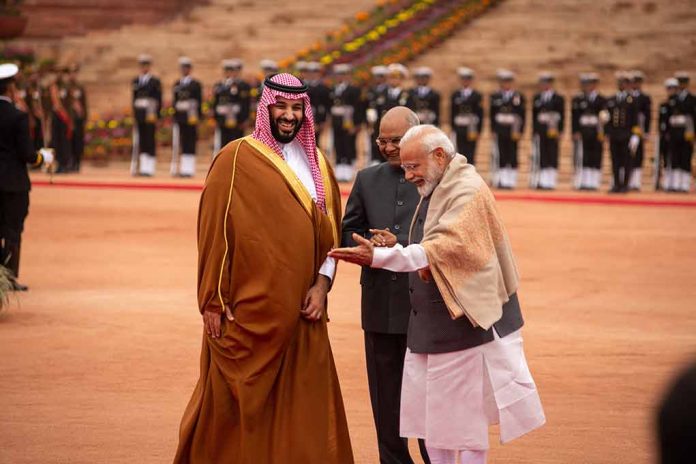 (ConservativeInsider.org) – Within hours of announcing a fundraising campaign for humanitarian aid Gaza, the Kingdom of Saudi Arabia raised over $17 million, according to a report from the New York Times. More than 60,000 donations were made to the government campaign on the first day.
The country announced that King Salman would start the fundraiser by donating $8 million to the campaign while his son and heir, Prince Mohammed bin Salman, gave just over $5 million. The donations were arranged through the King Salman Humanitarian Aid and Relief Center, which is run by the government of Saudi Arabia. A statement released by the official Saudi Press Agency said that the fundraising campaign was part of the "historic role of standing beside" the people of Palestine during "various crises."
The relationship between Saudi Arabia and Israel has been fraught for decades, with Saudi Arabia refusing to recognize Israeli sovereignty. Earlier this summer, Secretary of State Antony Blinken said the United States has a national security interest in normalizing the relationship between the two countries.
While reports indicated that the White House hoped the United States would be able to facilitate diplomatic relations between Israel and Saudi Arabia by the end of 2023, Blinken said he was aware it would not be done "quickly or easily." Now that the conflict between Israel and Palestine has escalated, experts believe the progress made towards normalizing relations between the two countries is less likely.
After the October 7th attack from Hamas on Israel, the Kingdom of Saudi Arabia denounced the violence but was also critical of the way Israel has historically treated Palestinians. The government of Saudi Arabia issued a statement mentioning their "repeated warnings" about the volatility of the situation in Gaza, as well as their belief that the people of Palestine have been deprived of their rights.
According to the Hamas-run health ministry, approximately 9,000 Palestinians civilians have been killed due to airstrikes from Israel.
Copyright 2023, ConservativeInsider.org