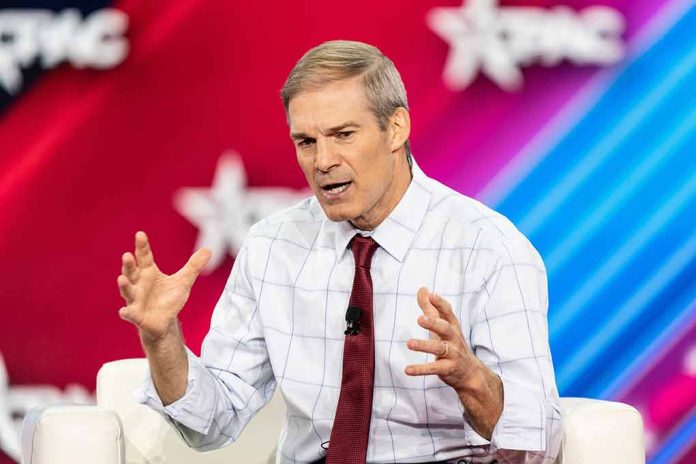 (ConservativeInsider.org) – Voting for the speaker of the U.S. House of Representatives was scheduled for Oct. 11 but was scuttled as Majority Leader Steve Scalise, a Republican from Louisiana, did not amass the requisite threshold of 217 votes. As result, the GOP postponed the vote to avoid an embarrassing showdown.
All 212 Democrats were presumably set to vote for Minority Leader Hakeem Jeffries. No Democrats were willing to back the Republican candidate.
Scalise, while supported by many Republican leaders, did not have the votes needed during the closed-door GOP meeting on Oct. 11. Seeing a dead end, he removed his name from contention after holdouts from the GOP continued to drive chaos and discourse into the voting process. He has declined to announce backing for anyone else.
The division among House Republicans continues with Scalise out, some calling for McCarthy to return. Reports even floated the idea of former President Trump taking on the Speaker role on a temporary basis.
Jim Jordan appears to be the standout candidate as of Monday. Jordan's chances showed signs of hope as reluctant House Republicans threw their support behind him. This group includes House Armed Services Committee Chair Mike Rogers; Ken Calvert, who serves on the House Appropriations Defense subcommittee; Reps. Ann Wagner and Vern Buchanan.
"Jim Jordan and I spoke at length again this morning, and he has allayed my concerns about keeping the government open with conservative funding, the need for strong border security, our need for consistent international support in times of war and unrest, as well as the need for stronger protections against the scourge of human trafficking and child exploitation," Wagner said in a statement.
The next actionable steps are unclear as the House is without leadership since Kevin McCarthy was ousted. House Republicans will need to work together to move past this roadblock they've put in front of themselves.
Representative Dan Webster of Florida lamented that the clock is ticking to find a resolution regarding federal funding. The stopgap put into place is only temporary, and everyone should be working to resolve the matter before it drastically affects the people and general safety of the United States.
Webster further noted that the very slim majority of Republicans that hold the House is taking advantage of their power right now, and it's not acceptable; there is important work to be done.
To cross the finish line, Jordan can only lose four Republican votes. He indicated that he would be up for a vote at noon ET Tuesday, "We set it for 12 p.m. ET. I feel good about it," Jordan said.
This is a developing story. 
Copyright 2023, ConservativeInsider.org